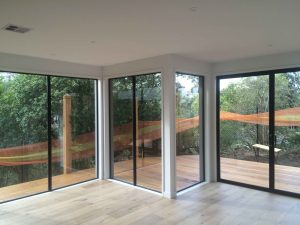 Quality builders cleaning services in Melbourne
We understand that construction and renovation work on your home or building can create hard-to-remove stubborn stains on your windows. In these situations, getting professional assistance with builders cleaning in Melbourne is highly recommended. Based in the eastern suburbs, Mountain View Window Cleaning can provide residential and commercial builders clean services. You can rely on our highly trained and experienced team to provide a professional, high quality finish on each and every builders clean.
Achieving Amazing Results
Mountain View Window Cleaning prides itself on possessing the expertise and experience necessary to achieve amazing results for clients who require builders cleaning in Melbourne. Our specialists can remove stubborn stains caused by construction from your windows, restoring them to pristine condition. This includes removing silicon, overspray, paint, render, concrete and built-up grime without causing any scratches or other forms of damage.
With a real focus on attention to detail, quality workmanship and affordable prices, our builders clean services are guaranteed to leave you feeling ecstatic with the results of our work. We are committed to maintaining the highest standards of quality in order to deliver the best outcome.
Give Us a Call Today
Get in touch with the team at Mountain View Window Cleaning today for more information about our builders cleaning in Melbourne or to request a free, no-obligation quote. Simply call us on 1300 978 400 or enquire online.