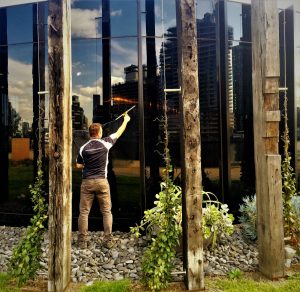 Quality Commercial Window Cleaners in Melbourne
At Mountain View Window Cleaning, we offer professional commercial window cleaning for a wide range of commercial properties in Melbourne, including office fit-outs, business offices, clubs, restaurants, hair dressers, retail shops and display homes.
Whether your business is a multi-storey office building requiring a one-off clean or a shop-front window needing a more regular service, you can be assured that our expert team of commercial window cleaners in Melbourne will provide an elite service at a competitive price.
Our team adheres strictly to Work Safe guidelines to ensure the safety of our staff and the general public. When working at heights, all the necessary safety precautions are taken into account. You can rest assured knowing that all staff are fully trained to guarantee a safe working environment. If specialised equipment is necessary, we can make recommendations and organise all necessary equipment to complete the task safely.
Our commercial window cleaning services are fully insured for public liability and damages to provide peace of mind for our customers. In the event of any injury or damage, you will be fully protected.
The Cleaning Service Your Office, Shop or Restaurant Requires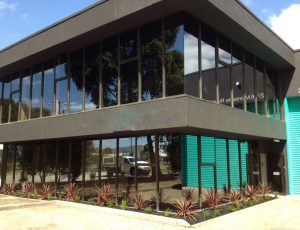 We offer high-quality, reliable and competitively priced commercial window cleaning in Melbourne. Work in an office? Clean windows can enhance the look of your offices and provide a happier, healthier work environment.
We service as many locations as possible and aim to provide a high quality service every time. We understand the importance of the appearance of your business; therefore we ensure the job is done right every time. Any business, anytime, anywhere.
Our commercial window cleaning covers all types of businesses, including:
Office Blocks
Retail Shops
Display Homes
Builders Cleans
Body Corporate
Schools
Restaurants
Bowls Clubs
Pokies Venues
Subway
Real-estate
Factories
Kindergartens
We also offer cob web removal, insect and spider poisoning, pressure washing of driveways and pathways, and cleaning of roof spouting and gutters.
Book Our Services Today
For all your commercial window cleaning needs in Melbourne, contact Mountain View Window Cleaning today to arrange a free quote. Please give us a call on 1300 978 400 or contact us online.