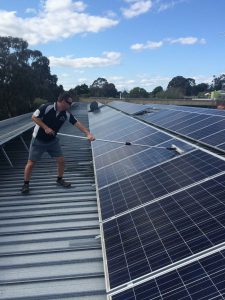 Maximise your energy efficiency
To achieve maximum energy efficiency for Solar Panels, it is essential that they remain clean all year round, but particularly through spring and summer months.
A great and cost-effective way to do this is to have them cleaned professionally on a regular basis.
Mountain View Window Cleaning has the expertise and equipment to provide this service all year round to maintain your power efficiency.
Call Mountain View Window Cleaning today
on 1300 978 400 to arrange a free quote, or use the enquiry form for your convenience.